Dr Nelson Wee, Deputy Head of Primary Care and General Practitioner at Healthway Medical (Silver Cross Family Clinic) discusses the topic of Covid-19 vaccines, in light of recent news of Singapore's vaccine rollout plan which began on 30 Dec, as well as concerns about the new Covid-19 strain originating from the UK. Dr Nelson addressed some concerns and misconceptions the public have towards Covid-19 vaccines – these include common side effects, effectiveness and safety of such vaccines, and why everyone is encouraged to get vaccinated as Singapore progressively distributes vaccines to the whole population this year.
Dr Nelson also answered various questions from listeners and Facebook users who tuned in to the live recording – such as whether someone who gets vaccinated for other illnesses (e.g. flu, measles) should get vaccinated for Covid-19 as well, what allergic reactions may occur after vaccination, and whether the Covid-19 vaccine may affect their DNA composition. He advised listeners to refrain from getting another vaccine within two weeks after getting the first one, and consult their doctors should they have pre-existing medical conditions or allergies to ensure their safety and avoid any health complications.
In addition, Dr Nelson highlighted that even as more members of the population get vaccinated, the Covid-19 virus will not be fully eradicated in our community. To this end, he advised listeners to continue staying socially responsible and practising safe hygiene habits, like wearing their masks and washing hands frequently. He stressed that everyone shouldn't lower their guards and should continue to exercise caution and vigilance to protect their health in this new year.
Learn more here: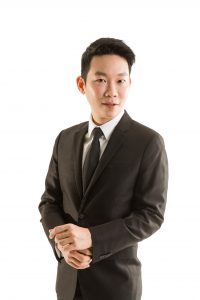 Dr Nelson Wee
Deputy Head of Primary Care and General Practitioner
Healthway Medical (Silver Cross Family Clinic)