Dr Nelson Wee, Deputy Head of Primary Care and General Practitioner at Healthway Medical (Silver Cross Family Clinic) discusses the topic of plant-based seafood, and how the konnyaku plant (konjac) can be used in vegan seafood products like scallops, fish, prawns and crab. Dr Nelson addressed safety concerns of such vegan alternatives to seafood, assuring listeners that any plant-based seafood in the market are subjected to Singapore's stringent food safety standards and should be certified as safe for consumption.
Dr Nelson also shared that with any new food product, like plant-based seafood, having an awareness and understanding of how it is made, as well as its pros and cons, will help consumers make more informed decisions on whether they can include it in their diet.
For individuals who are considering, or have already adopted, a vegetarian or vegan diet, Dr Nelson shared how they can ensure nutritional balance through various other food products. These include fortified milk with added nutrients like Vitamin D, as well as shitake mushrooms. Some health precautions and preventive measures were discussed as well, such as regular blood tests to ensure their vitamin and nutrition levels are well-balanced.
Learn more here: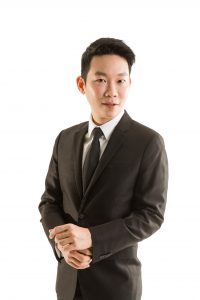 Dr Nelson Wee
Deputy Head of Primary Care and General Practitioner
Healthway Medical (Silver Cross Family Clinic)