Start Right, Start Bright was SBCC's very first public seminar, held on 6 July at the NTUC Stephen Riady Auditorium. We had four speakers from SBCC Baby and Child Clinic, and SBCC Child Development, speak on topics related to early childhood development and optimising potential.
Dr Nancy Tan spoke on the topic of Nutrition – Nutrition in Childhood: Optimal Nutrition Practices and Common Problems
Dr Jenny Tang addressed the parents on Sleep – Sleep in Childhood: Optimising Growth, School and Play
Ms Ng Jia Yue talked about Speech and Language Development – Language in Childhood: Facilitating Communication 
Dr Wendy Liew spoke about Child Development – Early Childhood Development: Optimising Your Child's Potential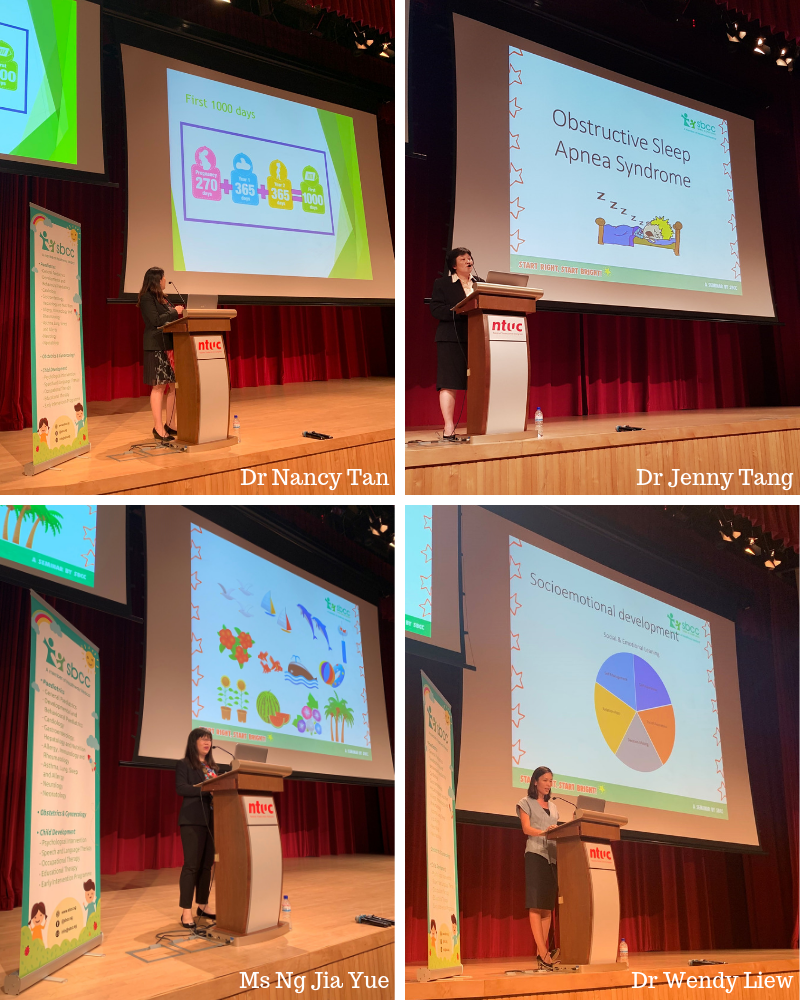 The event drew many parents, some with young children, for an educational afternoon, and also food, games, and giveaways!