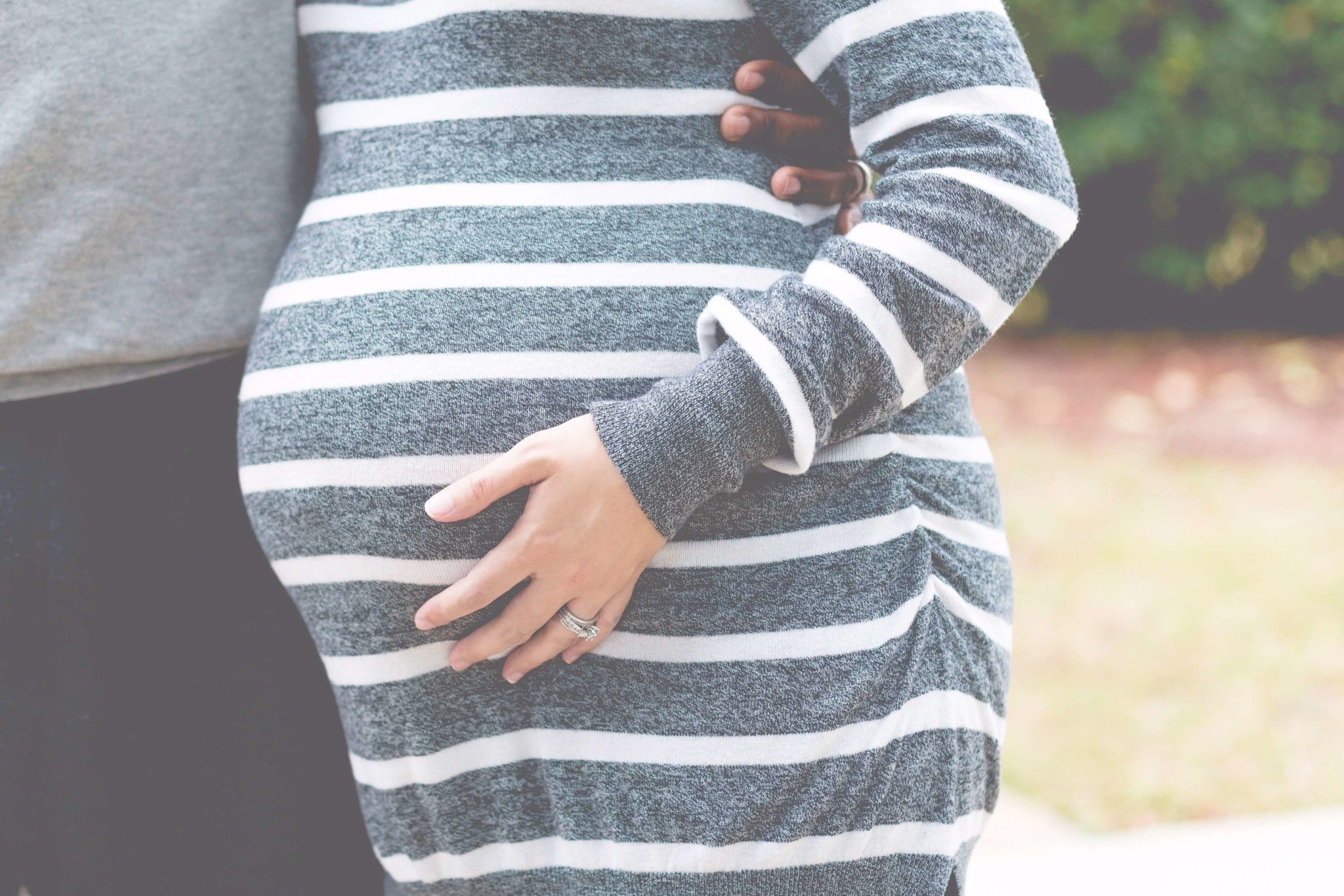 As you enter the last trimester of pregnancy, it's time to begin the final preparations for the arrival of your beloved baby. It is important that as a new mother you are prepared for what is ahead, and know what to expect at each point in the journey. Continue reading on what to expect on your journey to delivery!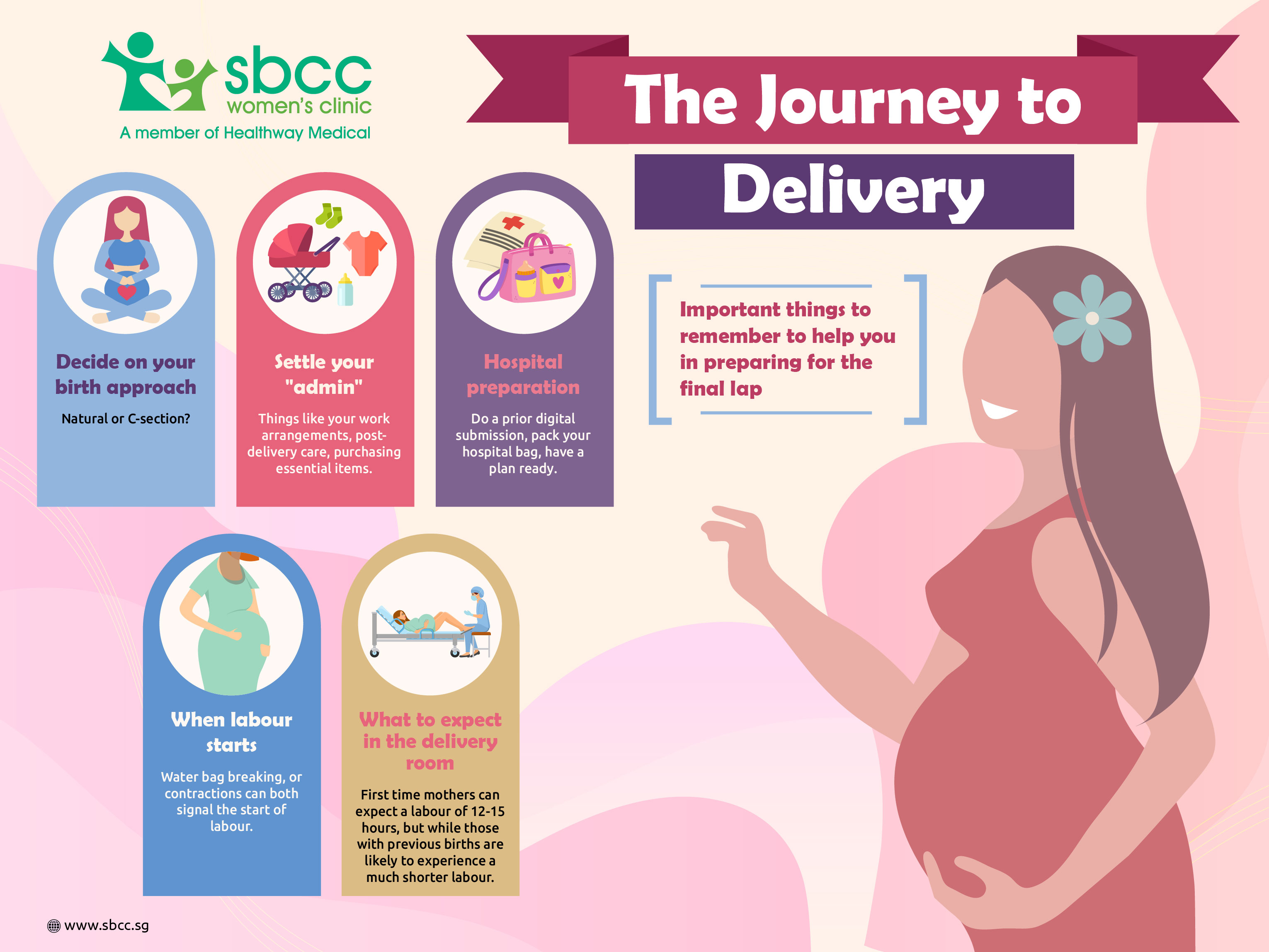 Read more below!
Decide on your birth approach
Once you reach the 6-month mark, it is timely to discuss the birth approach with your obstetrician. Some mothers may have medical indications for Caesarean section, while others may prefer the natural vaginal birth. Depending on your choice, the last part of your birth journey can be a planned event via caesarean section or a sudden unexpected dramatic event of vaginal birth.
Settle your "admin"
It may also be time to look at the arrangement of confinement nanny, reallocation of your workload, submission of your leave, last minute purchases of essentials such as stroller/breast pumps. You would not want to be worrying about these things after delivery, especially with a new-born baby. All these activities are going to keep you very busy, so start early and space them out. Always remember to take time to rest and recharge, and not stress yourself out unnecessarily.
Hospital preparation
Start preparing for your time in the hospital. Depending on your labour it could be a fast-moving time, so you want to be prepared and ready to go!
You can do a prior digital submission of your chosen hospital, pack a small bag with a set of clothing for your baby and yourself, and even ensure you have the hospital hotline in your phone contact list.
You've gotten all your affairs in order, everything packed, the baby's room is ready and waiting. Now for the main event!

When labour starts
For mothers who choose to have natural (vaginal) births, your baby will be the one deciding the birth date. In some instances, labour will start with strong contractions, while some mothers may experience the rupturing of the water bag prior to contractions. These events will start the mother's labour with the eventual delivery of her baby.
What to expect in the delivery room
In Singapore, most mothers prefer "painless" labour with the use of epidural. You can discuss this option with your doctor. First time mummies may possibly experience labour of about 10-15 hours, while those with previous births are likely to experience a much shorter labour.
Most labour wards practise continual CTG (cardiotocography) monitoring of the baby's heartbeat. In addition, vaginal checks every 3-4 hourly by the nurse or your doctor are necessary to assess your labour progress.
Eventually, 1-2 hours of pushing should send your baby into your welcoming arms. Finally, if you have any concerns at this final stage of pregnancy, do discuss with your trusted obstetrician. They will certainly do their best to assist you through this memorable experience.
Welcome to parenthood.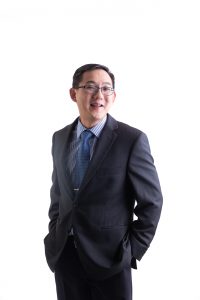 Dr Ng Ying Woo
Obstetrics and Gynaecology
SBCC Women's Clinic (Clementi)
Blk 443 Clementi Ave 3 #01-53 Singapore 120443
Our Specialist
Dr Ng Ying Woo is a specialist in obstetrics and gynaecology with advanced laparoscopic skills. Dr Ng believes in holistic care for his patients and has vast experience in performing surgeries and deliveries. Dr Ng is passionate about offering the best surgical solutions for the management of gynaecological conditions.