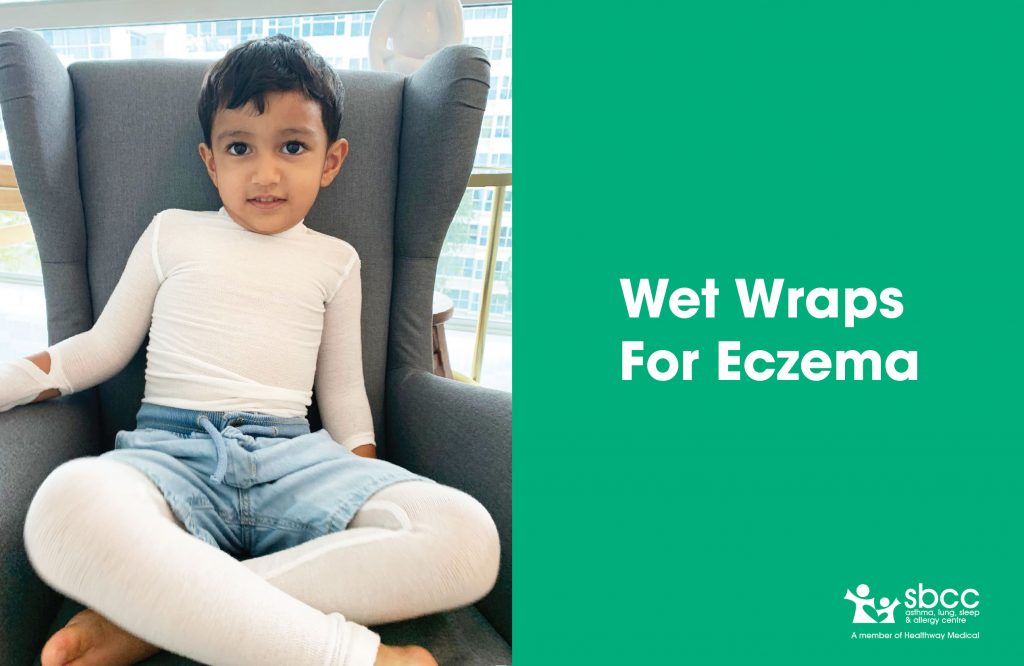 What are Wet Wraps?
'Wet wraps' are wet bandages applied over eczematous skin to lock in moisture, hydrate the skin and relieve itch.
When to use wet wraps?
Wet wraps are used when eczematous skin is very itchy, dry and waking up your child at night and the usual skincare routine is not working.
Wet wraps should be avoided if the wounds are oozing any fluid or if there is white pus seen.
How to apply wet wraps?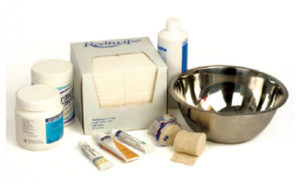 Step 1. Prepare the following:
A bowl of lukewarm water (with few drops bath oil)
Soap-free cleanser
Moisturising cream
Cotton towel
2 sets of Tubifast® bandages/garments – cut to size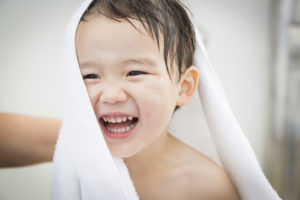 Bathe using soap and perfume-free bath cleanser
PAT the skin dry with a cotton towel (do not rub)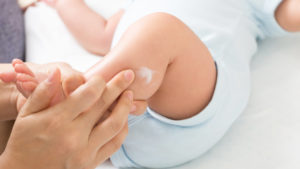 Apply a generous amount of moisturiser to the whole body and face.
You can add more cream to the affected regions.

Step 4. Applying the wet wraps
Soak ONE set of Tubifast® bandage or garment in lukewarm water
Squeeze Gently (it should be wet, but not dripping)
Apply the WET bandage/garment
Apply the DRY bandage/garment over the wet one to further lock-in the moisture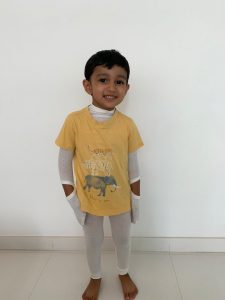 Step 5. Maintaining and removing the wet wrap
Leave the wet wrap on for a few hours during the day or overnight.
Keep the wet wrap moist by spraying water on it.
If dry, wet the wrap before removing to prevent it from sticking to skin upon removal.
Important Information:
*The use of wet wraps should be discussed with your doctor
*If the skin has not improved after 1 week or is getting worse – please stop using wet wraps and consult your doctor again.
*Tubifast® can be hand-washed in 400Cwater with detergent and re-used. Ensure the detergent is washed off before using again.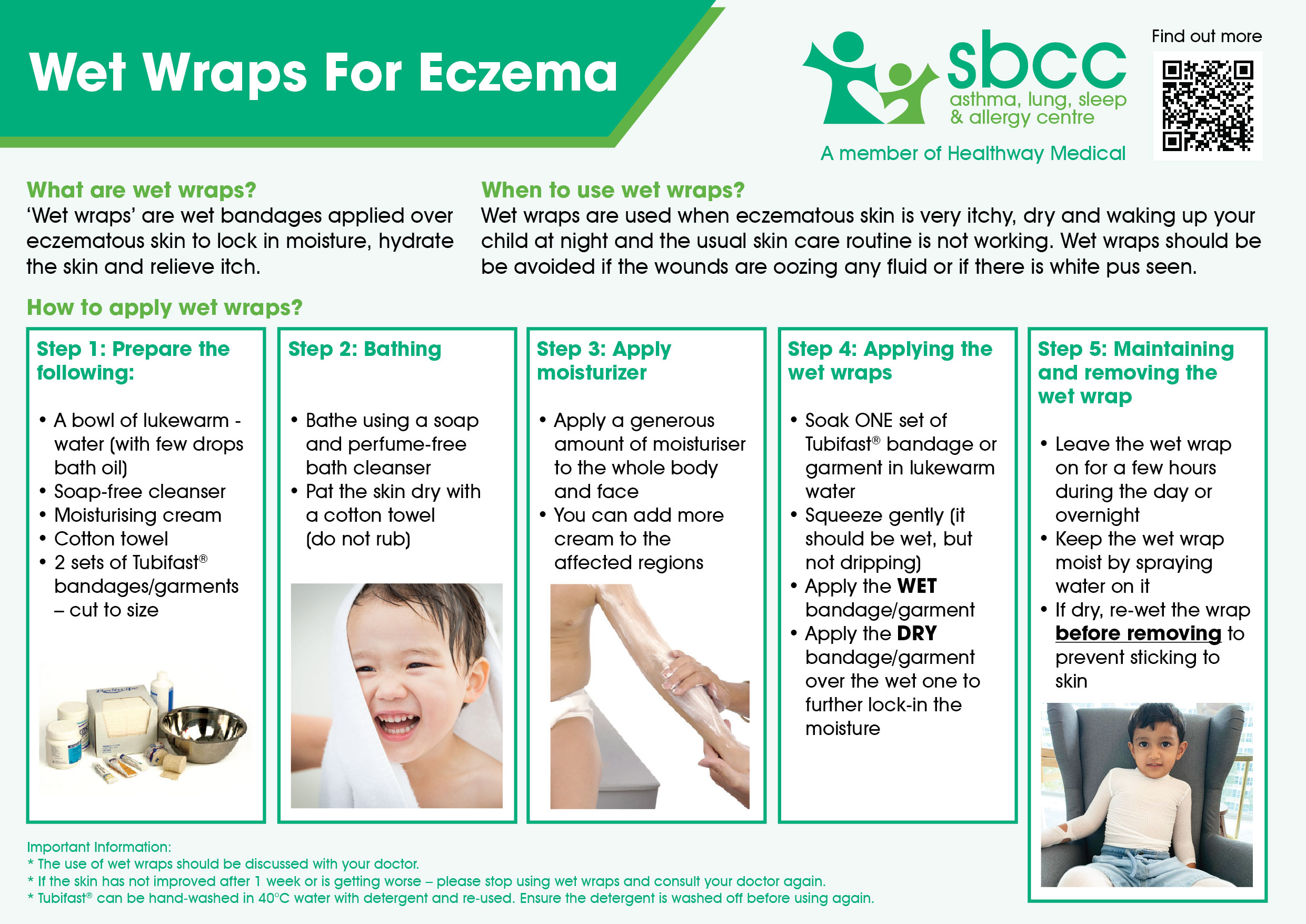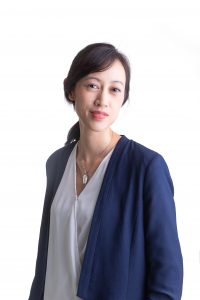 Dr Alison Joanne Lee
Paediatric Medicine (Allergy & Immunology)
SBCC Baby & Child Clinic (Asthma, Lung, Sleep, Allergy & Paediatric Centre)
Our Specialist 
Dr Alison Joanne Lee is a Paediatrician with a special interest in Allergy and Immunology. She was formerly an associate consultant at the Division of Allergy and Immunology, Department of Paediatrics, National University Hospital and is still currently a Visiting Consultant. She also has prior experience working in the Children's Emergency as an Associate Consultant.
Dr Lee finds joy in caring and providing individualised treatment plans for children with eczema, food allergies, asthma and allergic rhinitis. She can perform skin testing for both drug and food allergy, and prescribe sublingual immunotherapy. In addition, Dr Lee was involved in research and published several papers focusing on food allergy and primary immunodeficiency – specific to the Asian region.